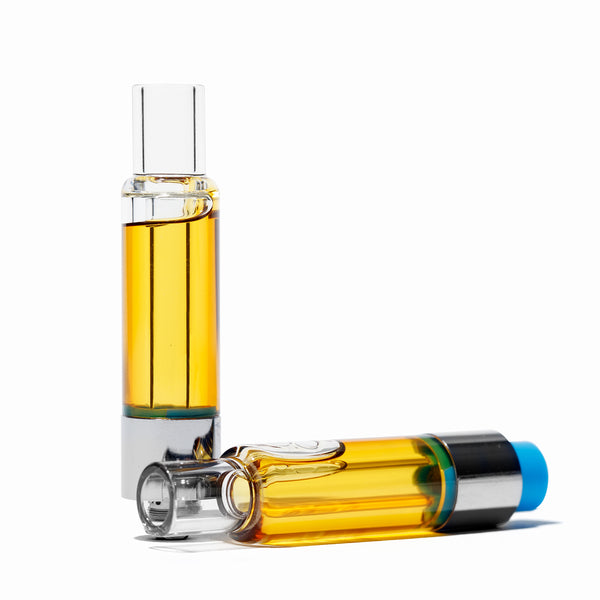 Full Spectrum CBD Vape Cart
When it comes to vaping, only a top-shelf experience is acceptable. That's why we're proud to re-introduce our Full Spectrum Vape Cart - a premium product that's sure to satisfy even the most discerning of canna-seurs.
Crafted with supercritical CO2 oil and cannabis-derived terpenes, our cart offers a full-spectrum experience that's easy to love. And with a formulation of 6 different cannabinoids, you can be sure that you're getting the full range of benefits that CBD has to offer.
Not stoked yet? We've also made sure that our product is safe and effective. Our vape carts contain ZERO synthesized cannabinoids (D8? Yuck!) and we never use fillers or cutting agents like mct, vg or pg. Plus, with all-glass hardware from O2 Vape, you can be sure that you're getting a premium product that's built to last.
Don't settle for a mid-level vaping experience? Elevate your game with our Full Spectrum Vape Cart and enjoy the best that Carbon has to offer.
Suggested Use
Screw cartridge onto any standard 510 thread vape battery. Start with one or two small inhalations and go from there.
Inhale slowly for better vapor production.
Ingredients
Ingredients: FULL SPECTRUM CO2 CBD EXTRACT
Less than .3% THC guaranteed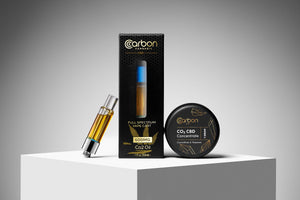 Crafted For Quality
Pure
Potent
Flavorful
Full Spectrum
Terpene Rich
Join the Carbon Community
Signing up for our email newsletter automatically enters you into our monthly product giveaway!
You will also be the first to know of upcoming events, product launches, special offers and everything Carbon Cannabis.