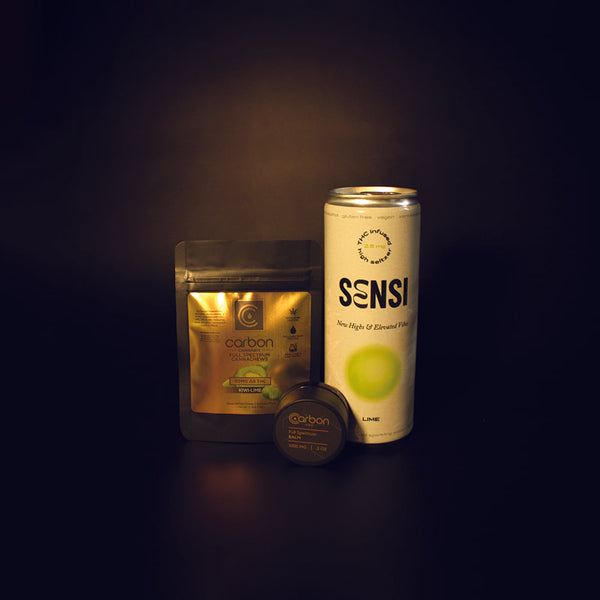 This kit gives you everything you need to get started with a new, elevated experience. With a starter pack of THC CannaChews + a Sensi Seltzer you can find new highs while relaxing with our soothing CBD balm. 
What's Included:
3pk CannaChews (30mg D9-THC)
Sensi High Seltzer (2.5mg D9-THC)
Full Spectrum Balm (1000mg CBD)
Join the Carbon Community
Signing up for our email newsletter automatically enters you into our monthly product giveaway!
You will also be the first to know of upcoming events, product launches, special offers and everything Carbon Cannabis.